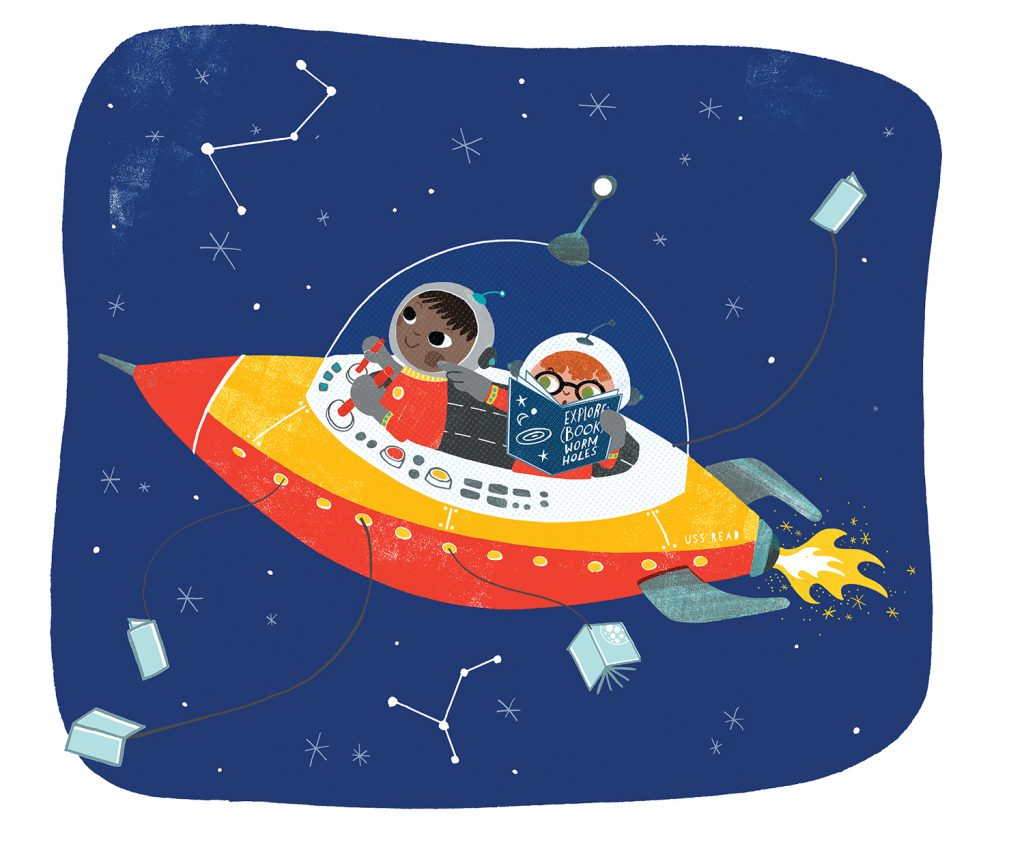 "A UNIVERSE OF STORIES"
LANE COUNTY LIBRARY
Beginning June 4th—all children ages 3 through 4th grade will read books appropriate to the child's reading level (adult will read to non-readers) for rewards. The parent or guardian will be responsible for writing down the title of books read and number of pages on a reading chart. The chart will be kept at home and filled in by parent or guardian. This chart should be brought in to receive credit. The pages of each book will be counted only once no matter how many times the book is read. Books from home may be counted, but children are encouraged to check out and read library books. One of the purposes of reading is to help teach library skills and to maintain or improve the reading level. Once again you may participate in a Storywalk®. These stories are housed in the store front windows of downtown merchants. Each new story will be changed out on Tuesday morning during the month of June. These books can be counted towards your 800 pages.
Prizes will be awarded after the following number of pages read: 200, 400, 600, and 800.Those who finish reading the 800 pages will be awarded special prizes—these will be given on the final day July 9th at the party.  The last day for turning in pages will be July 5th.  Remember to turn in reading charts as soon as you reach 800 pages.  
We have many fun programs planned and they will be held at different times and days during the week. All children will register to attend the Summer Library Program. We will meet all together except on June 4th. The program will be held at two different times and please mark what time is best for you on the registration sheet.
BELOW IS A CALENDAR FOR THE SUMMER LIBRARY PROGRAM:
June 4-"Crafts w/ Mollie Kough" 10 a.m. or 1:00 p.m. ****Charts will be given out that day****
June 10-Program by Smokey Hill Public Television 2:00 p.m.
June 18-"Exploration Center" 2:00 p.m.
June 25-"Mad Scientist" 10 a.m.
June 28-Movie Night 7:00 p.m.****Wear p.j.'s and bring a pillow or stuff animal****
July 2-"Dan Dan the Magic Man" 10:00 a.m.
July 5th-Last day to turn in pages.
July 9th-Party will be held from 1-2 p.m. Plan to join us for refreshments, movie, and prizes will be awarded.
.